Home Block
Grown are Syrah, Cabernet Sauvignon, Cabernet Franc and Chenin Blanc. All planted with the help from Friends and Family. On the Waimarama road, 3km from the ocean (as the crow flies). Long hot dry summers with an afternoon sea breeze and cool winters, reasonable rainfall with the odd frost. Soils are rich and black with a clay base, sloping gently towards the coast.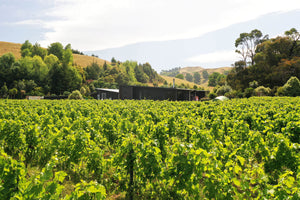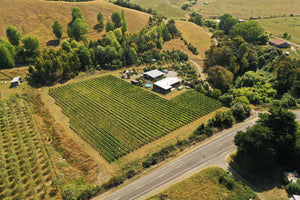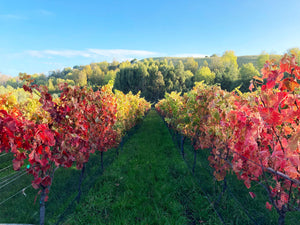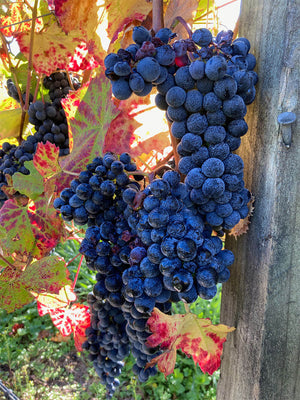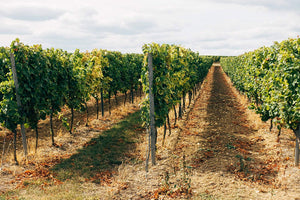 Contributing Vineyards
Due to the small size of our vineyard, we also source our grapes from various growers in Hawke's Bay. This region has an amazing number of micro-climates and terroirs, each of them giving unique characters to the different grape varieties that are grown here.
Over the last few years, and for the years to come, we have been privileged to work with passionate growers in the following sub-regions:
- Maraekakaho Hills, West of the Bridge Pa Triangle
- Paki Paki Hills, South of the Heretaunga Plains
- Ancient river bed area with stoney soils, north east of Hastings
- Coastal vineyards around Te Awanga
- Havelock North plains by the Tuki-Tuki river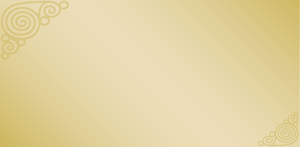 " Our Philosophy is to create fine hand crafted wines from vineyards that capture the essence of each variety. To make wine allowing the grapes to express their true character, revealing unique flavours and textures, using traditional winemaking techniques and minimal fining. "